as I was hypnotized watching Mick MOVE in my previous post.
I was looking at "My Favorite Human" gif and was wondering just what may be in Micks pockets.
Obviously one is his iPhone, so do ya think it's his Zippo lighter is in the other?

I do
Knowing that Alex smoked cigars on his breaks makes me wonder if it's his personal lighter and not so much Mick's even though we've known Mick to have one and has played with the flame.
My Favorite Human: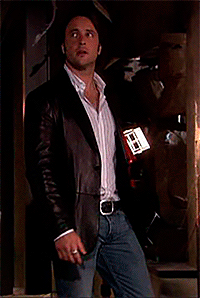 gif certasey of neropatti