The Synnex Corporation has become a sponsor of the annual BMW Charity program. In their effort to promote the charity event, they have put up a Facebook page and included an album photos from the 2008 tournament.
Thought a couple might be of interest...
Or even better cropped...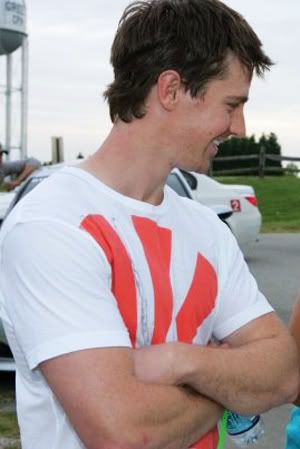 But here's the one that really showcased our boy. Wait. Get ready for it.....
Is is possible to love him any more??
ETA: These photos are from the 2008 tournament.