Episode Four: Fever
Summary: Two undercover officers are killed while protecting a witness. Fearing there's a mole, Josh hires Mick to find the witness and bring her back. Mick's able to locate her in the desert, but gets too much sunlight. On the verge of death, Mick needs blood to survive. Meanwhile Josh and Beth find out Mick's car has been destroyed, while Josh tries to find the mole, Beth worries that Mick may be dead.
Okay people, here we go. Things are really heating up. We're up to one of my favorite episodes here.
We start off with flashes of a very sick looking Mick in a a mucho grodie bathroom and a VO asking what he is supposed to do when the one thing he needs to save his life is the one thing that would make life unbearable.
And then we see a flash of Mick feeding from Beth.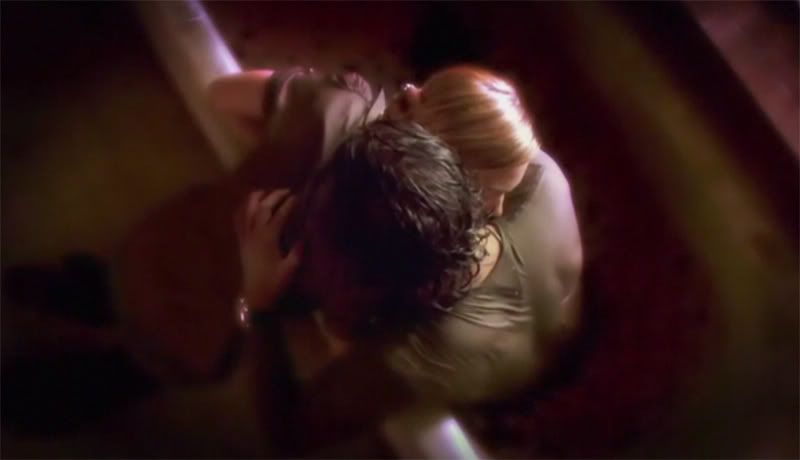 Okay, they have our attention. Then Mick states that we must be wondering how someone like him winds up in no star motel hell out in the middle of nowhere.
Ummm, yeah, we're wondering. Mick goes ahead and explains that it all started yesterday.
Mick's VO continues, telling us how blood is life, for vamps and humans. Vamps envy humans because they make their own blood. We watch Mick drink his blood.
And a buzzwire interview catches his attention. It's Beth talking about a millionaire arms dealer, Amir Fayed who is going to trial for shooting Jack Tolland and A.D.A. Josh Lindsey who is the prosecutor on the case.
We then see Josh and Beth in bed together, discussing the interview and case. Beth wants to know why Josh seems so confident and she guesses that he has a secret witness.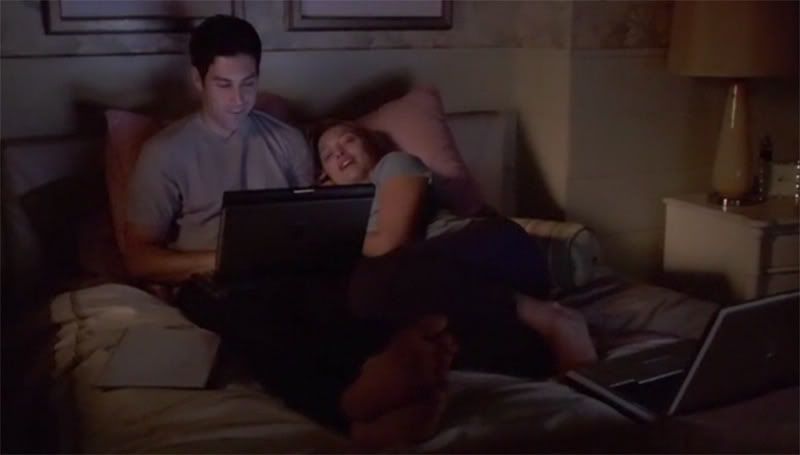 Skip to a safehouse where, a young woman is being watched over by two detectives.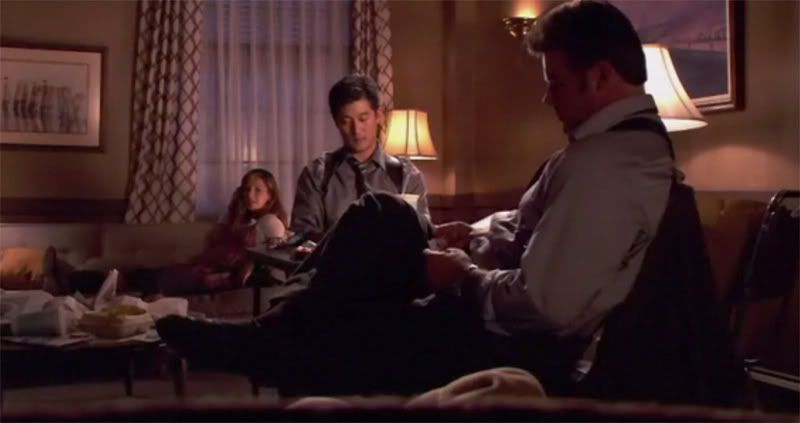 She's bored, steals on of the cop's phone and locks herself into a room and makes a phone call.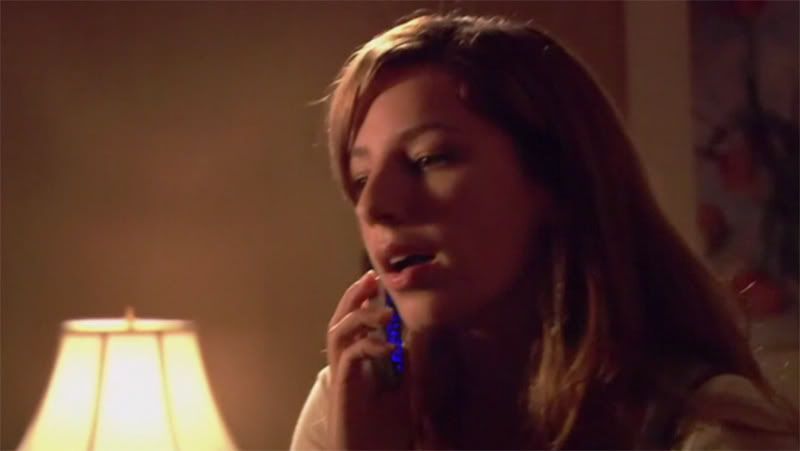 There's someone at the door. A guy who says he's a neighbor. He shoots the cop at the peephole and storms in.
Both cops are killed but the young woman manages to climb through a window and gets away.